October 2016: Welcome to O'Leary Built Bicycles, owned and operated by Charlie O'Leary and stoker-wife Lily.
A graduate of United Bicycle Institute's Frame Building – Cromoly Brazing course in 2006 – Charlie builds made-to-measure frames for a variety of bikes including for commuting, road riding/touring, cyclo-cross racing, and mountain biking. We bring the custom bicycle experience to our customers for that "one-of-a-kind" ride. Browse our website and then contact us so we can fit you into a new O'Leary Built custom bicycle.
After a hiatus  – in which we moved the shop across town and installed new powder coating equipment – we are again taking orders as we are back to building bicycles full time. Thanks to everyone for being patient during this transition; current lead time for delivery of new bikes is approximately 6 weeks.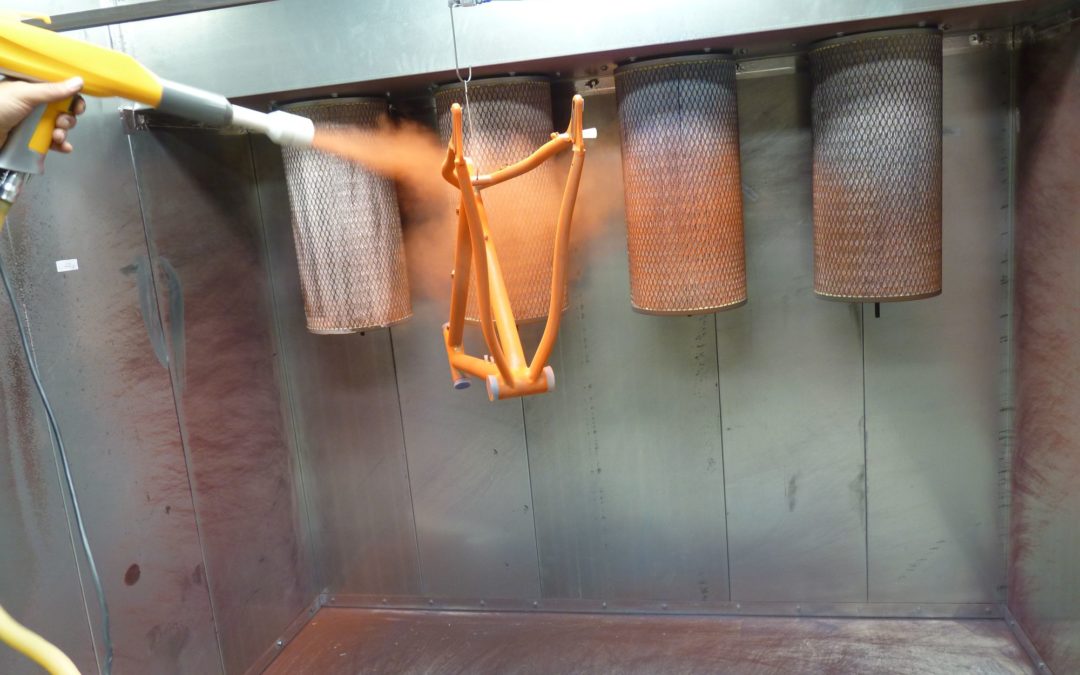 We are now offering a special for all you cyclists that want to re-paint your favorite bicycle. Call for details – 438-6121.
Charlie and Lily recently moved into a new 1800 square foot shop in the Siler industrial area – just down the street from Duel Brewery and Meow-Wolf. We are very excited to be building bikes full time and will be offering new items in the coming months such as stems, water bottle cages and racks.
Some benefits of an O'Leary custom bicycle include rider comfort, great handling, and superior quality. Whether you are you looking for a bicycle that fits your body's dimensions for that custom fit, or are a seasoned cyclist who desires handling that only a well crafted frame can offer, O'Leary can build your next great ride. And you get to pick the color too.
What are cyclists saying about O'Leary Built Bicycles? Find out!